BIO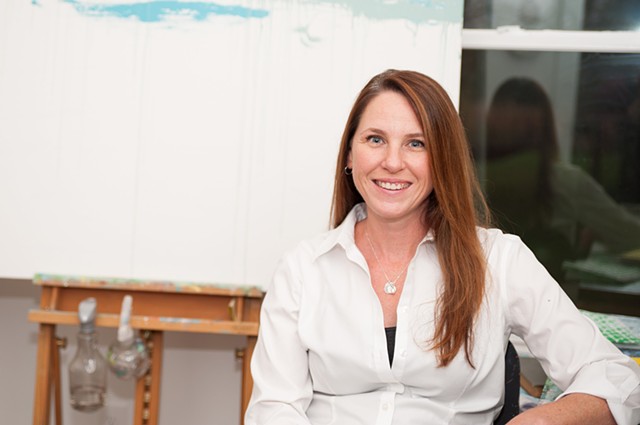 Tracy Yarbrough
Artist
Creating art that is colorful and expressive, I hope to share some happiness with the viewer. I have fun painting and I want it that to come across in my artwork. My paintings give me a sense of peace, hope and positivity and I strive for my art to be a bright spot in someone's day.
Using acrylics and sometimes collage, I layer texture, color and line intuitively to create my paintings. I like to use color in an expressive way. I am not looking to create a likeness as much as I am trying to create a feeling. I use palette knives, brushes, collage papers and drips of paint to layer my canvases.
My interest in art started in 1st grade when I won 1st place in a school-wide art/ecology poster contest and had a teacher that let me be creative. I attended Middle Tennessee State University and earned a degree in Art Education. I taught elementary and middle school Art for 10 years before exploring my own artwork. As an art teacher, I value the process over the product and think art is a great outlet for personal expression.
As an Air Force "brat" growing up, I had the opportunity to live many places. I now call Murfreesboro, Tennessee home with my husband, two daughters and a spoiled dog that I share my art studio with.